Our Services
Our team offers the most advanced concrete floor coating technologies available on the market to protect and enhance the look of your flooring.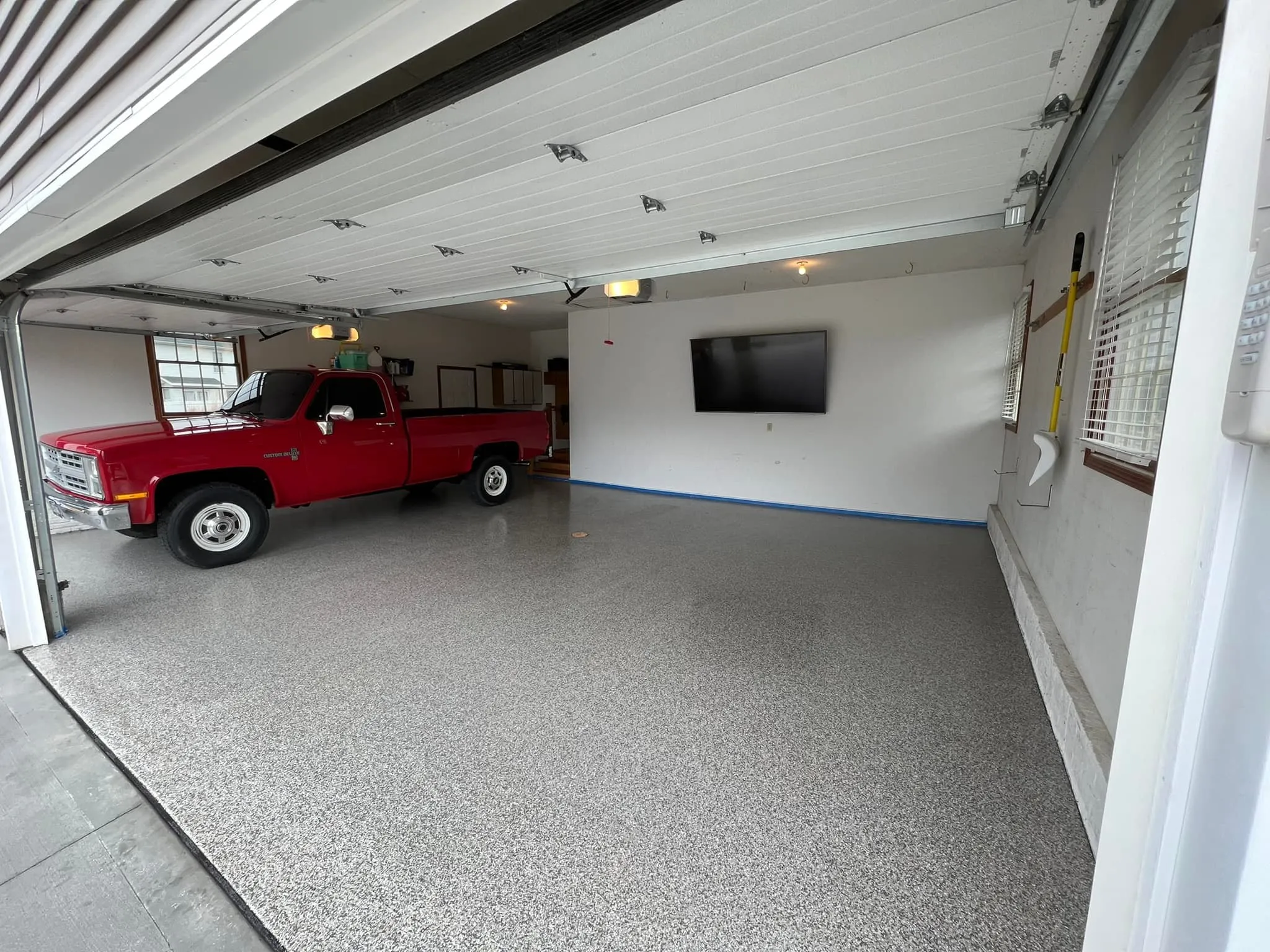 Looking for a reliable and affordable flooring option for your garage? 
Our polyurea flooring is the perfect choice! Our coating system is easy to apply, and will protect your garage floor from stains, moisture, and everyday wear and tear. Plus, our finish is available in a variety of colors to match your style!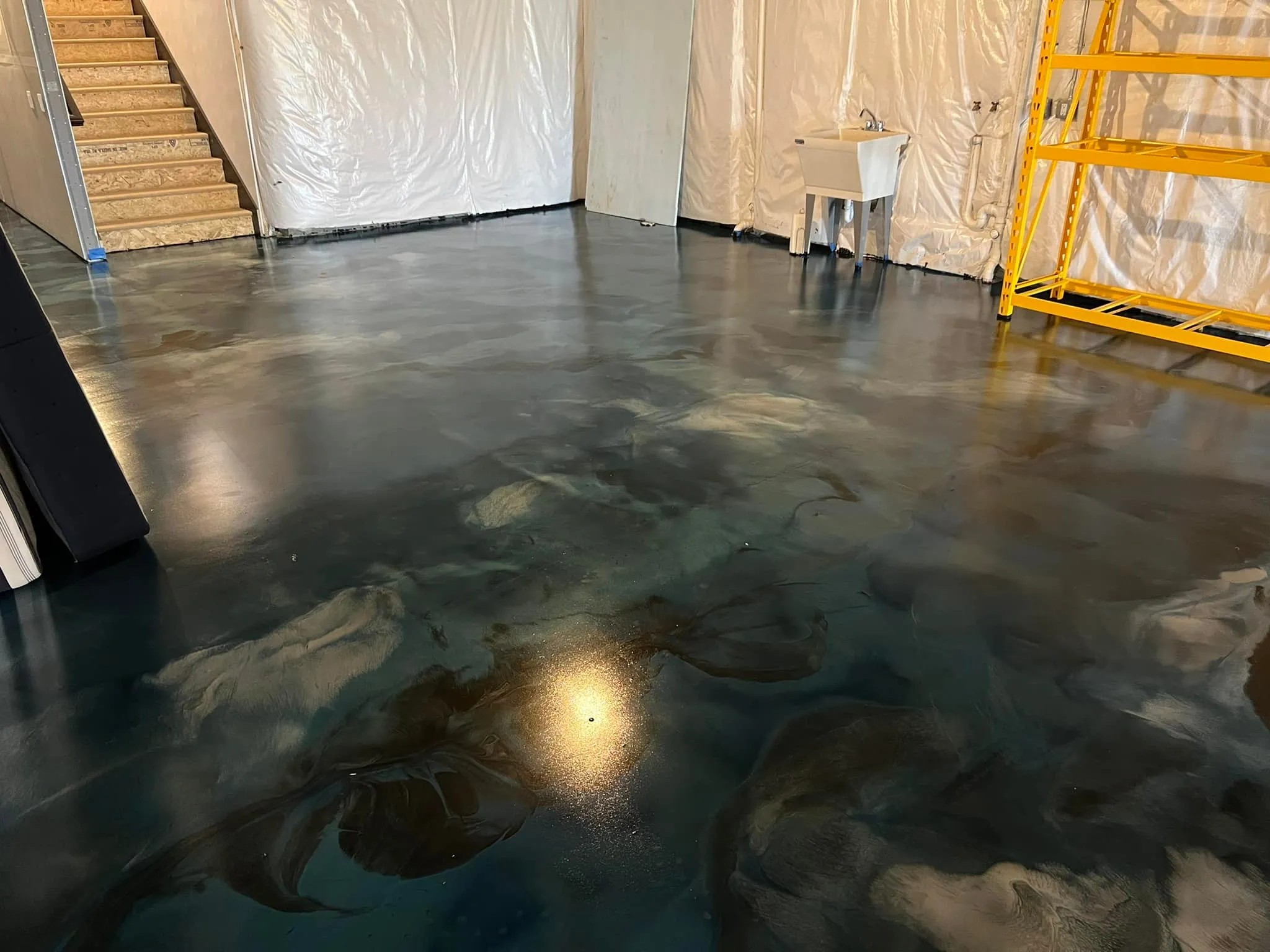 Time to update or finish your basement? Consider metallic epoxy coating.
Applying a sealant to your basement concrete is an important step in protecting your space from moisture damage. A metallic epoxy-coated floor will not only keep your space looking new, but it will also provide a durable surface that is resistant to staining and fading.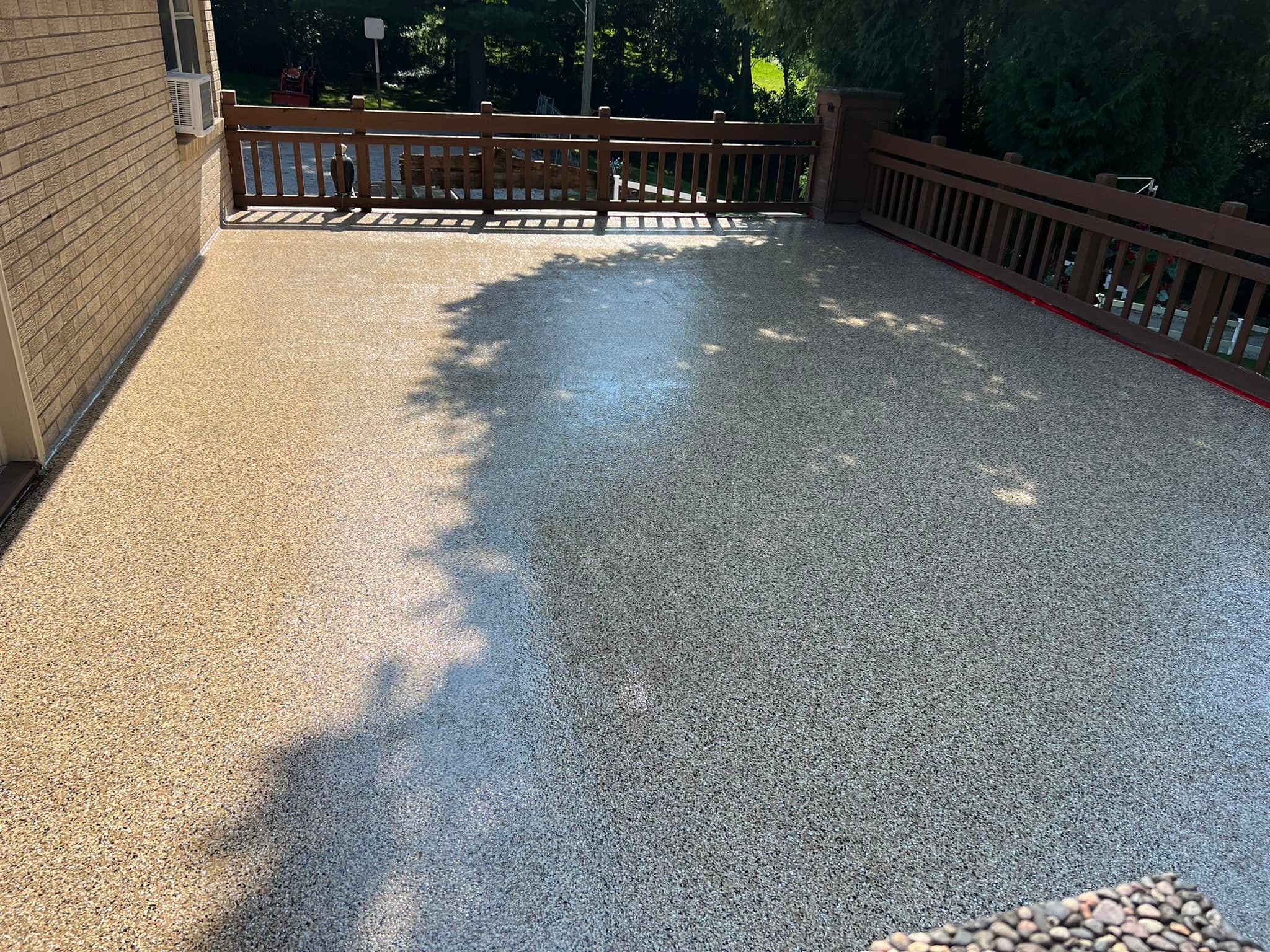 Is your patio weathered by the enviroment? 
Our two-part polyurea system is extremely durable and UV stable, meaning it will last a lifetime. It cures quickly so you can use your patio immediately! Coatings are available in a variety of colors, so you can find the perfect one for your patio. Protect your outdoor surfaces today.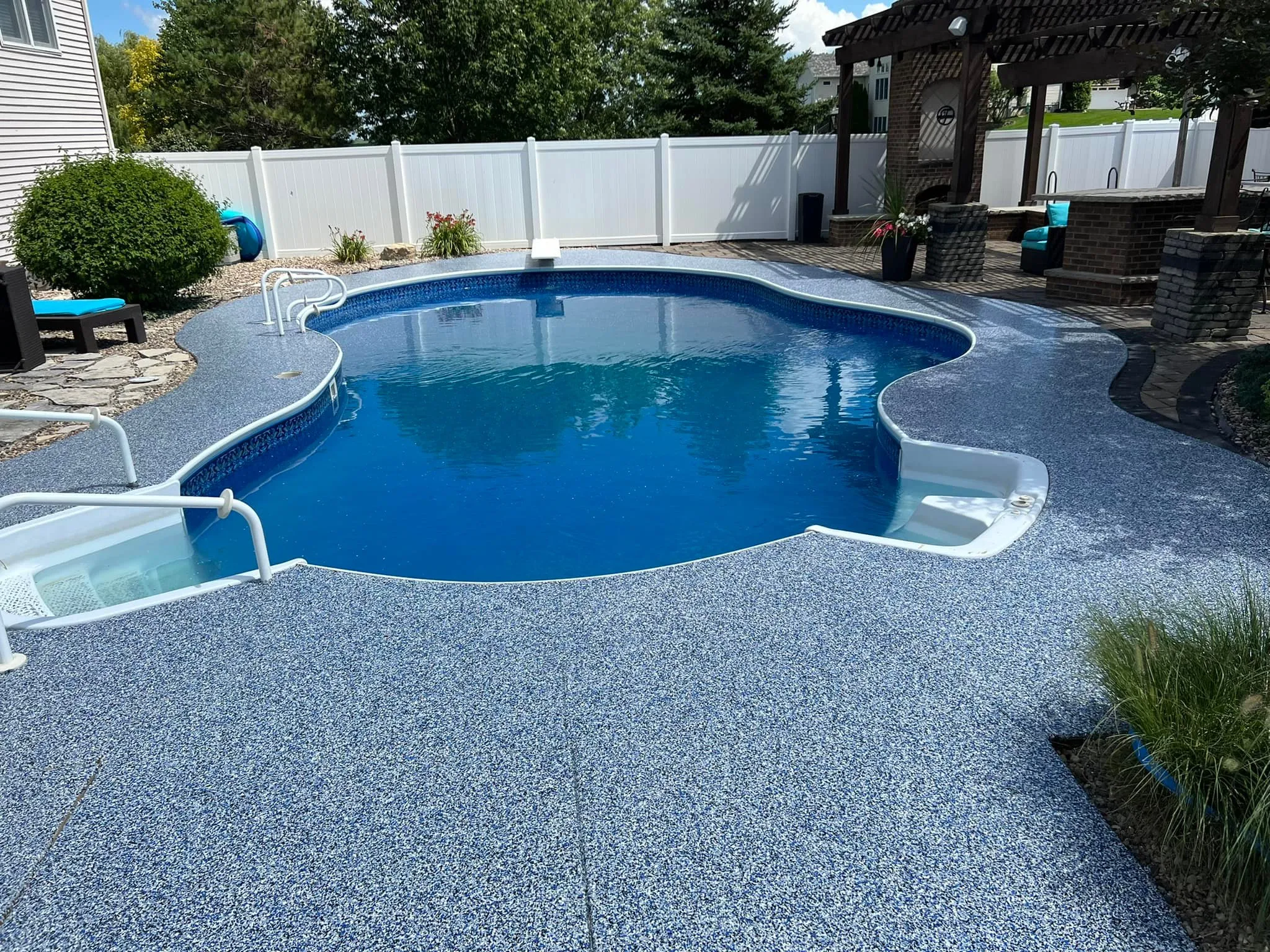 Are you looking for a way to resurface your pool deck? 
Our polyurea coatings coating system is extremely durable and will protect your concrete surface from wear and tear. It's resistant to staining, fading and cracking, so you can enjoy your pool deck for years to come. Not to mention, it will completely change the look.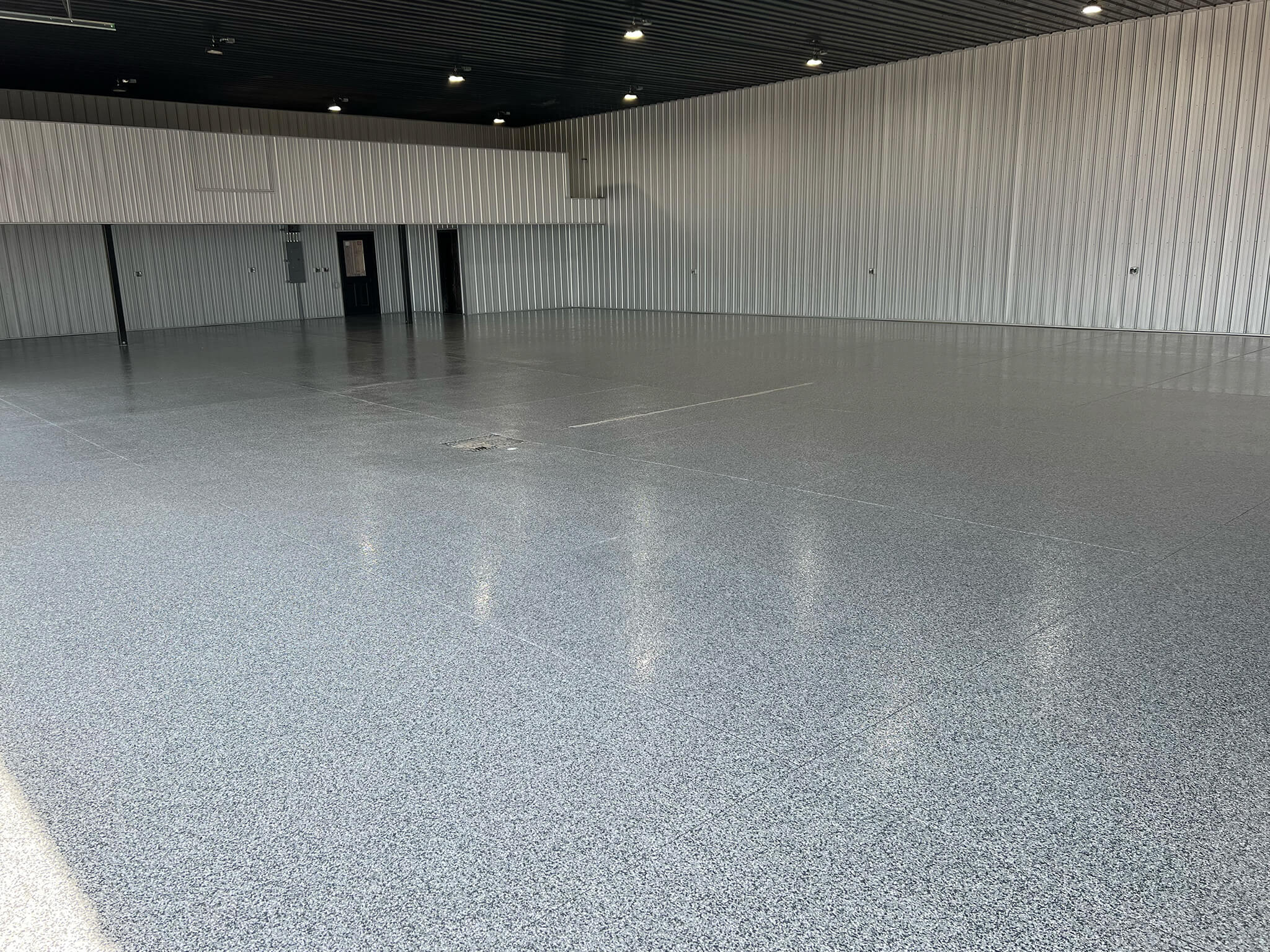 We offer a wide range of coating services to businesses across Iowa and Illinois.
We'll work with you every step of the way to ensure your project is completed on time and within budget. We offer a variety of coatings, including metallic epoxy, polyurea, and polyaspartic.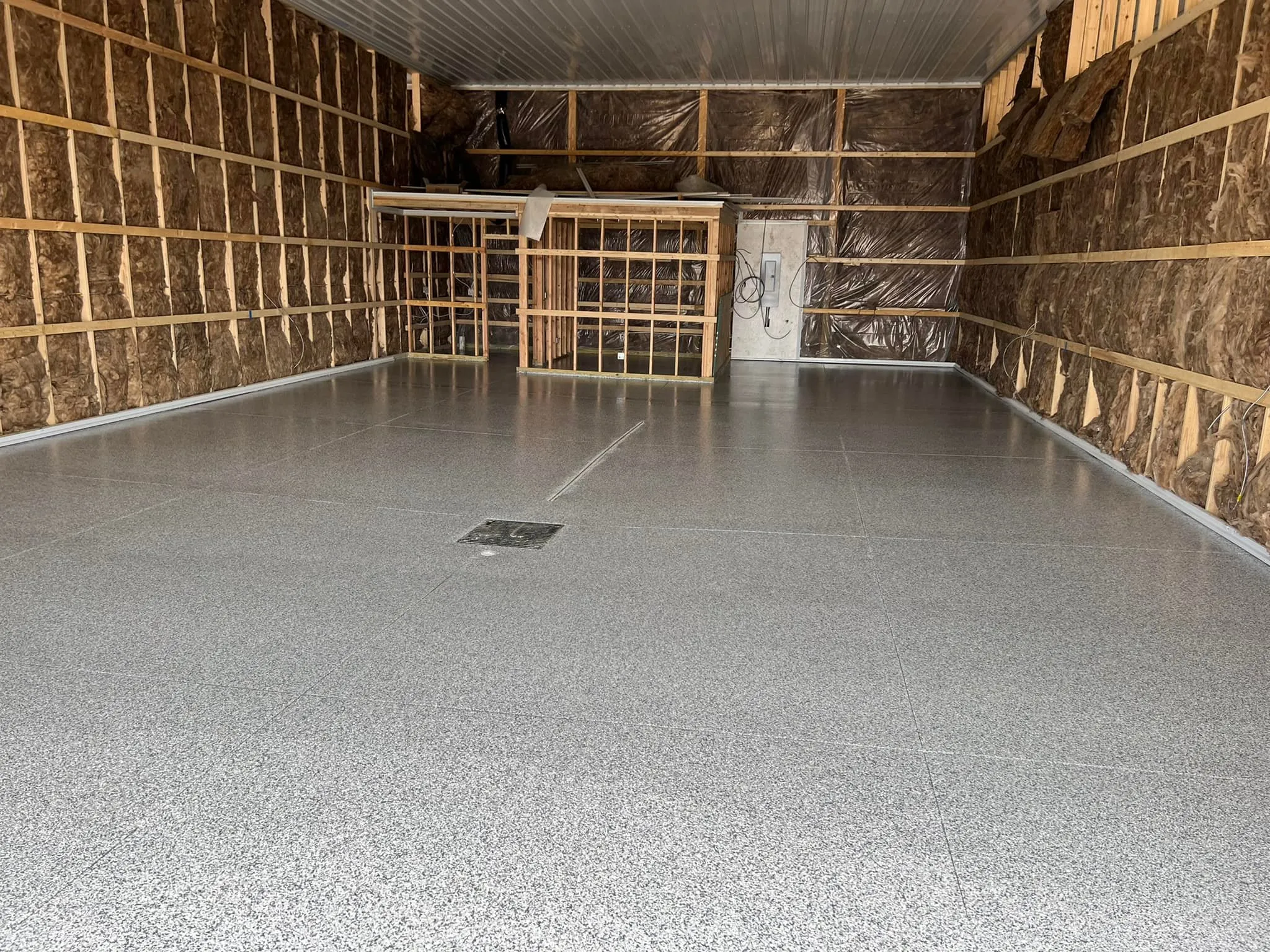 Is your industrial floor becoming a hazard? 
Industrial spaces are under stress constantly from equipment, traffic and spills that can damage unprotected concrete. Your business relies on productivity, and productivity is only possible in safe working environments. Why take the risk of leaving your concrete flooring unprotected?
Why Whitetail
Whitetail Concrete Finishing Solutions is a family-owned business with a proven track record.
Our professional team prides itself on its dependability and commitment to going above and beyond for each customer.
We're a trusted name in the Quad Cities and surrounding communities. We're proud to invest in customer satisfaction in every interaction. Our team will assist you in discovering the best floor coating for your project based on our expert knowledge and your goals.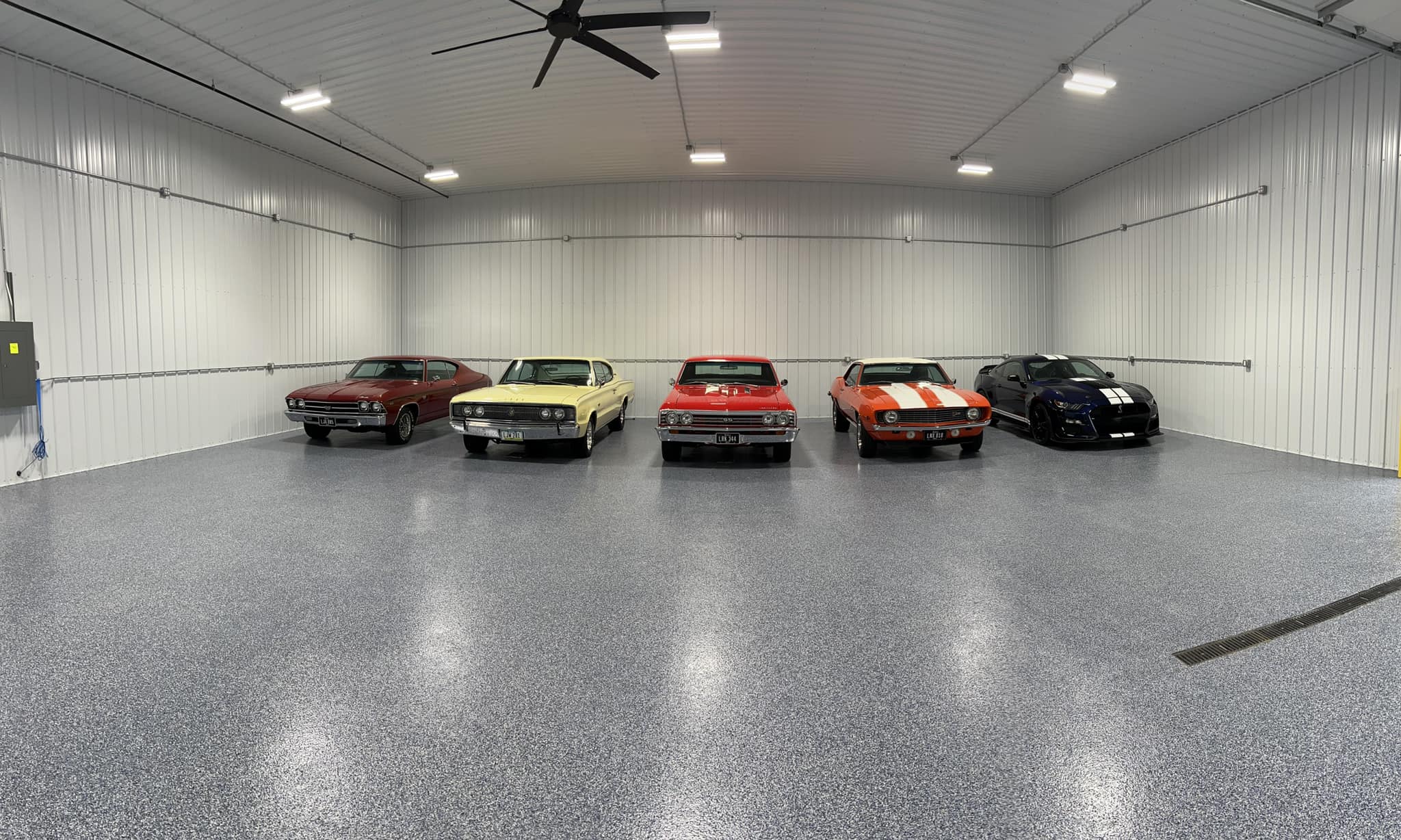 Whitetail Concrete Finishing Solutions worked with our construction schedule in Wisconsin. Their bid was better than the local providers (tried 3 others), the results were excellent. We are very pleased we used Whitetail CFS!
Michael LeCount
2023-04-19
Whitetail Concrete Finishing Solutions came out to do the flooring in my basement. It looks amazing, even better than I could have expected. I would definitely recommend them for your flooring needs.
Dennis Merrick
2023-04-14
When looking to coat my garage floor, I had estimates from four or five companies. I found Whitetail and they offered free on site storage with a trailer. I have to say if I could give six stars I would, but five is all that is offered. Very professional company and Logan is very good to work with. Very responsive. And the crew that did my floor kept me updated the whole day. Highly recommend it.
I looked at several different vendors before my neighbor recommended Whitetail. I'm thrilled with the result and cannot recommend them enough if you are thinking about upgrading the look and finish of your garage. The coating is guaranteed for life and the end result was gorgeous. I'm a fanatic about cleanliness and classic car collector. The appearance of my garage is very important and these guys knocked it out of the park. Not only that, their price was lower per square foot than other vendors and they provided a storage trailer to allow us to empty our garage into while they did the work and while the finish cured. I cannot say enough about the professionalism, courtesy, and responsiveness of their owner who I dealt with directly for all aspects of the service. Hands down best guys in the business!
Jennifer Warren
2023-03-08
Loved working with them! They did a great job on the garage floor and answered all my questions and very helpful! I would highly recommend Whitetail Concrete!
The guys did an excellent job! Very professional and knocked it out in a short time!
Kristie Roberts
2023-02-20
Guys did great transforming my basement. Very friendly!! Can't wait to see how my other areas will look like. Before with brown tile and after picture. Looking forward to when I can walk on it.
Peter Schillaci
2022-04-13
Whitetail Concrete Finishing Solutions did an amazing job on my garage floor. Quick and hassle free (done over the weekend). Great pricing. Quality of finished product was better than expected. The "Coastal" flake is absolutely beautiful! Ended up selling house for 5% over asking... HUGE return!!!! Highly recommend for anyone looking to enhance their garage floor. I will definitely use Whitetail again at the next house!!!