Residential Services
Our team offers the most advanced concrete floor coating technologies available on the market to protect and enhance the look of your garages, patios, basements and pool decks.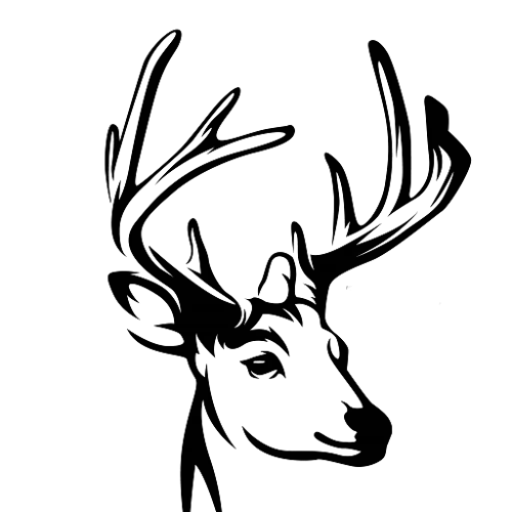 Concrete Coatings For Every Budget
We offer polyurea epoxy flooring solutions. Our expert team is trained in the best uses for each coating, and we will customize your solution to meet your specific needs. Whitetail Concrete Finishing Solutions specializes in providing options for every budget and is proud to invest in Iowa communities through home improvement service.
Polyurea vs. Epoxy Flooring
Polyurea floor coating is a popular choice for home and business owners who want to future-proof their concrete flooring. Epoxy flooring is the other common choice for flooring projects. Both have advantages and disadvantages, but one is sure to come out on top.
Epoxy flooring is durable, slip-resistant, and can be customized with a flake or metallic finish for aesthetic value. Epoxy is applied to the surface of concrete and acts as a sealant that waterproofs your floors near instantly. It never stops curing, which means it reaches maximum hardness to protect your flooring. For medium-traffic garages and homes listed for sale, epoxy flooring is a great choice because it can be installed quickly and immediately elevates the look of your space.
Polyurea floor coating bonds to the substrate and expands to reinforce weak areas. When compared to epoxy flooring, polyurea floor coating is:
More flexible, which makes it stronger
UV stable, so it doesn't fade in the summer
Scratch resistant
Slip-resistant
Formulated to withstand the harshest environments
Able to be applied in cold temperatures
For high-traffic areas and climates that change drastically, polyurea floor coatings are the best. We offer a variety of floor coatings to meet your needs. Our inventory is stocked with options for all budgets, and we will work with you to determine what's best for you.
Our process for installing polyurea floor coatings has been perfected during our time in the industry. Our experts know how to get the job done right the first time and ensure you're impressed from start to finish.
Preparation: We begin by preparing the surface by grinding it down to smoothness. This gives us a level surface to apply the base coat. We will then repair any imperfections in the concrete.
Installation: Once the surface has been properly smoothed and repaired, we will cover it with a base coat. On top of the base coat, we will apply a flake finish of your choice to reveal your new floors. The flake finishes must dry before we can scrape off the excess to prepare for the final coats.
Coating: Once the flake has dried and been scraped, our team will go in with the top coat application. This will be the polyurea floor coating prized for its UV stability and superior flexibility compared to other finishes.

Grind It
Profile, repair, & vacuum the concrete surface to ensure the strongest adhesion possible.

Repair It
We apply 100% solids to patch up any cracks in the concrete flooring.

Coat It
We apply a self-priming pure polyaspartic base coat.

Flake It
A polymer flake is generously hand broadcast providing even color & texture to the floor.

Scrape It
All excess flake is scraped off the floor leveling the floor to prepare it for final sealing.

Seal It
Finally, Application of a UV stable polyaspartic topcoat.
Why Us
Choosing a flooring contractor
Choosing a contractor for your floor coating project can be difficult. Some companies use subcontractors to complete projects, which results in an inconsistent quality of work. Others aren't licensed or insured, which could cost you extra money if something goes wrong.
A dependable contractor can save you time and money and improve the appearance of your home with polyyurea floor coatings that strengthen concrete.
Why choose us?
At Whitetail Concrete Finishing Solutions, we provide professional polyurea floor coating services to Quad Cities and the surrouning communities. We are reliable contractors who work within your budget to get you results that last for years to come.
Area home and business owners trust Whitetail Concrete Finish Solutions because we make good on our promises. We offer both epoxy and polyurea concrete coating services. Our team takes special care to evaluate your situation and provide expert recommendations on your project.
We'll work with you to fit within your budget. We take quality seriously and will work until you are 100% satisfied with the look, feel, and future of your concrete coating
We are family owned and operated and love serving our community. If you're looking for polyurea floor coating contractors near you, contact us today.
Get A Free Quote
Are you looking for a solution to your damaged concrete flooring? Are you tired of scrolling through floor coating contractors that aren't a fit for your project needs and goal?
At Whitetail Concrete Coating Solution, we have a vetted, licensed, and insured team of professional polyurea floor coating contractors ready to service your home.
No more worrying about your project being subcontracted out to an inexperienced team, and no hassle of not knowing the scope of your project.
Our team is focused on providing top-quality installation and meeting your project needs head-on.
Contact us today for a free quote.
Get beauty and protection at a price you can afford all in one day. Call our experts today at 319-651-0593!
Chips/Flakes
Standard colors
Below are examples of our seamless and decorative vinyl flake floor coating system. Flakes provide excellent wear and abrasion resistance, ease of maintenance and chemical resistance. The floor coating system offers excellent wear resistance, abrasion endurance. The system is low maintenance and anti-skid for safety.
Why Whitetail
Whitetail Concrete Finishing Solutions is a family-owned business with a proven track record.
Our professional team prides itself on its dependability and commitment to going above and beyond for each customer.
We're a trusted name in the Quad Cities and surrounding communities. We're proud to invest in customer satisfaction in every interaction. Our team will assist you in discovering the best floor coating for your project based on our expert knowledge and your goals.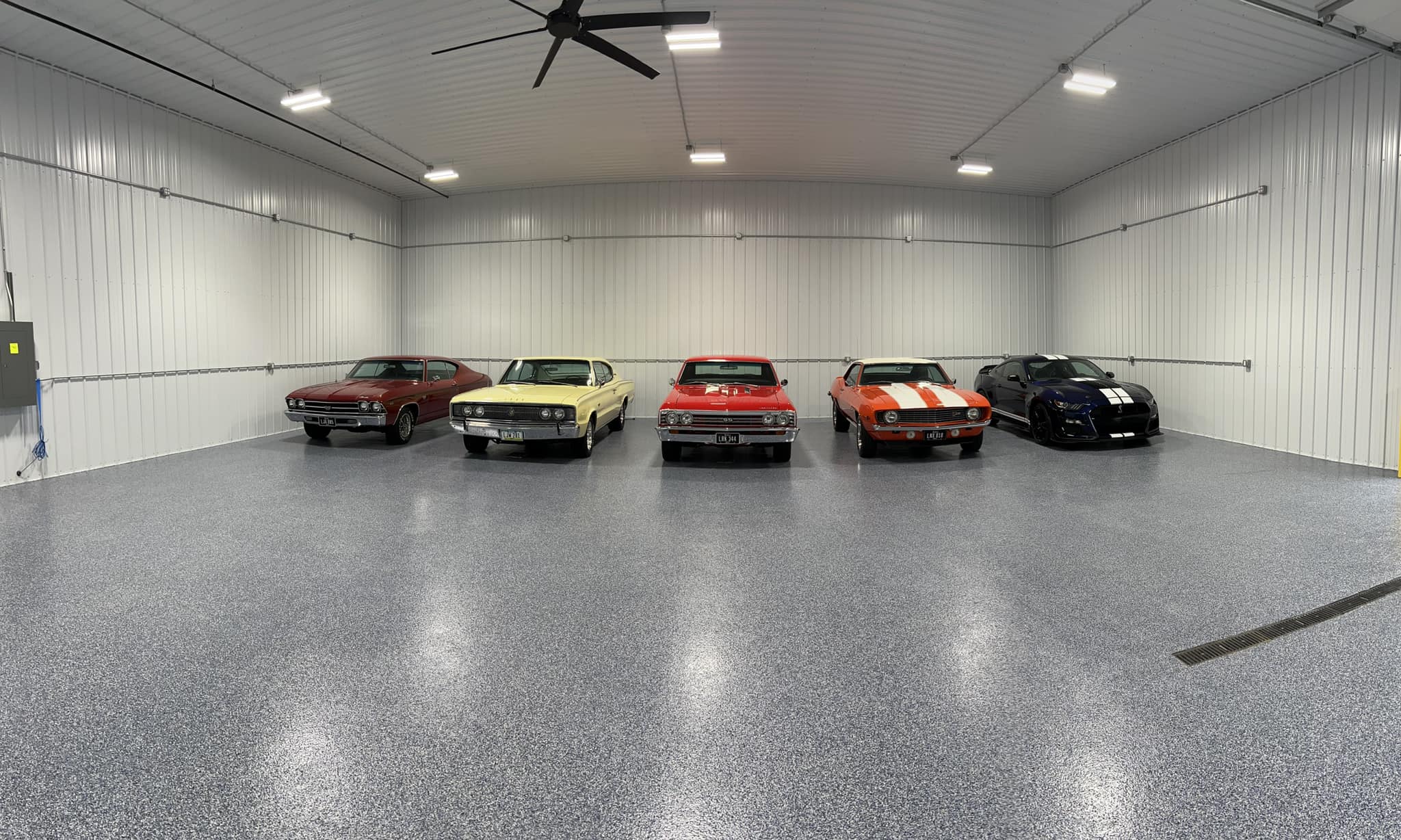 Whitetail Concrete Finishing Solutions worked with our construction schedule in Wisconsin. Their bid was better than the local providers (tried 3 others), the results were excellent. We are very pleased we used Whitetail CFS!
Michael LeCount
2023-04-19
Whitetail Concrete Finishing Solutions came out to do the flooring in my basement. It looks amazing, even better than I could have expected. I would definitely recommend them for your flooring needs.
Dennis Merrick
2023-04-14
When looking to coat my garage floor, I had estimates from four or five companies. I found Whitetail and they offered free on site storage with a trailer. I have to say if I could give six stars I would, but five is all that is offered. Very professional company and Logan is very good to work with. Very responsive. And the crew that did my floor kept me updated the whole day. Highly recommend it.
I looked at several different vendors before my neighbor recommended Whitetail. I'm thrilled with the result and cannot recommend them enough if you are thinking about upgrading the look and finish of your garage. The coating is guaranteed for life and the end result was gorgeous. I'm a fanatic about cleanliness and classic car collector. The appearance of my garage is very important and these guys knocked it out of the park. Not only that, their price was lower per square foot than other vendors and they provided a storage trailer to allow us to empty our garage into while they did the work and while the finish cured. I cannot say enough about the professionalism, courtesy, and responsiveness of their owner who I dealt with directly for all aspects of the service. Hands down best guys in the business!
Jennifer Warren
2023-03-08
Loved working with them! They did a great job on the garage floor and answered all my questions and very helpful! I would highly recommend Whitetail Concrete!
The guys did an excellent job! Very professional and knocked it out in a short time!
Kristie Roberts
2023-02-20
Guys did great transforming my basement. Very friendly!! Can't wait to see how my other areas will look like. Before with brown tile and after picture. Looking forward to when I can walk on it.
Peter Schillaci
2022-04-13
Whitetail Concrete Finishing Solutions did an amazing job on my garage floor. Quick and hassle free (done over the weekend). Great pricing. Quality of finished product was better than expected. The "Coastal" flake is absolutely beautiful! Ended up selling house for 5% over asking... HUGE return!!!! Highly recommend for anyone looking to enhance their garage floor. I will definitely use Whitetail again at the next house!!!
LIFETIME WARRANTY
We take pride in providing our customers with lifetime warranty on all residential coatings.
UV STABLE
With a polyaspartic basecoat, our flooring is resistant to UV damage.
DECORATIVE FLAKES
Decorative Flakes are the perfect unique touch for your flooring needs, whether residential or commercial.
WILL NOT CHIP OR PEEL
Our floor coating is tough enough to stand up to dropped heavy traffic and spills without staining, chipping or peeling.