Renovate Your Basement
Basement floor coatings could save you time and money and renovate your space in the process. We offer basement floor coatings that take your space to the next level.
Basement floors are sure to wear down with constant use and traffic. From equipment dragged across the floor to car tire friction and heat, unprotected basement floors don't stand a chance. Couple this with the fickle Iowa climate that's known to cause concrete to swell and crack with changes in moisture levels and humidity, and you've got a recipe for a concrete slab that has seen better days.
If you've noticed this phenomenon, it's time to take action. Basement floor coatings could save you time and money and renovate your space in the process. Contact us today to learn more about our basement floor coating services and why we're a trusted five-star home service brand in Bettendorf, IA.
Resistant to chemicals, abrasions, and wear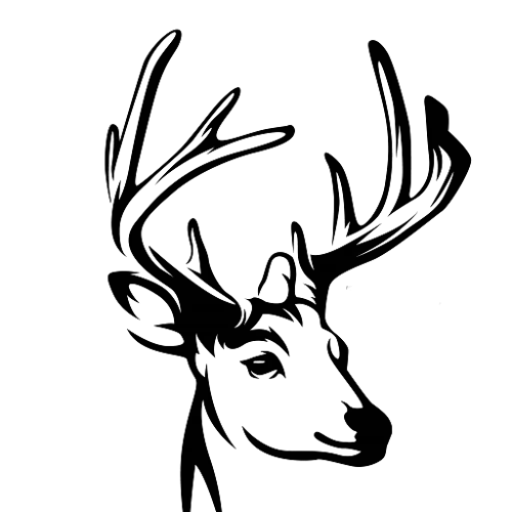 Basement Floor Coatings For Every Budget
At Whitetail Concrete Finishing Solutions, we know what it means to have to adapt. Whether that's adapting our processes to perfection or adapting to meet your budget expectations and project goals, we are ready to serve. Our team proudly invests in the community by providing various basement floor coating solutions to meet every home service project need. We use only the highest quality materials supplied by Key Resin for your basement floor coatings and offer options to meet every budget.
Cost Effective Metallic Epoxy
We specialize in metallic epoxy basement floor coatings known for their durability and unique finishes.
For basements that see more use, we recommend our flexible polyurea basement floor coating for its added strength, and chemical and abrasion resistance.
Our polyaspartic basement floor coating is durable, stain and scratch-resistant. It is a UV-stable solution for your old, cracked basement floors. This coating extends the life of your floors by bonding with the concrete and acting as a protective coating.
Professional Service. Professional Process.
By honing in on our process we're able to provide fast service to our customers. This keeps us from taking up your valuable time and gets you into your refinished basement as soon as possible. We'll take care of all the steps from start to finish, and all you have to do is sit back and admire our handiwork when finished. From preparation to installation to that final clear coat, our experts have perfected each step to guarantee satisfaction.
Metallic Epoxy That Outshines The Competition
Metallic epoxy basement floor coatings use a solid epoxy base that is formulated with a metallic additive to give it a unique sheen. They are durable and when installed professionally can last a lifetime. The key benefits of metallic epoxy are its visual appeal, superior longevity, and slip-resistant qualities.
Visual Appeal: Metallic epoxy has a striking appearance unlike any other. Customization options are virtually endless, with the potential to layer multiple colors for a silvery pearl effect. This basement floor coating is sure to catch the eye.
Superior Longevity: Metallic epoxy basement floor coatings act as a durable sealant atop concrete. They are water resistant, long-lasting, and cost-effective compared to concrete replacement services. This basement floor coating is sure to reduce out-of-pocket repair costs and is backed by our lifetime warranty.
Slip Resistant: Metallic epoxy flooring is a slip-resistant material that eliminates the hazard of tripping on uncoating concrete surfaces. With proper care, this basement floor coating reinforces the concrete underneath it, aiding in the overall safety of your space.
Why Choose Whitetail Concrete Finishing Solutions
Whitetail Concrete Finishing Solutions is the best basement floor coating contractor in the Iowa and Illinois regions. Our dependable and efficient staff puts your needs first in every interaction and balances the goals of your project with your budget. We are proud to serve in the community as a family-owned and operated business making a difference in the lives of others. All of our services come with a lifetime warranty to ensure you get the value you paid for. Our team of experts tackles every task with professionalism and skill, maintaining the quality standard we have set for ourselves in our business practices.
We maintain professionalism through every interaction and focus on providing a quality customer service experience that leaves each customer 100% satisfied.
Get A Free Quote
Home renovation is a serious undertaking, so why not leave it to the pros? Taking that step to level up your home with basement floor coatings requires experience and skill, and we've got it here at Whitetail Concrete Finishing Solutions.
Our team is ready to serve you and assist you as you invest in your residential property. We're committed to providing flexible solutions for our clients to ensure that you receive the most value and are 100% satisfied with our work.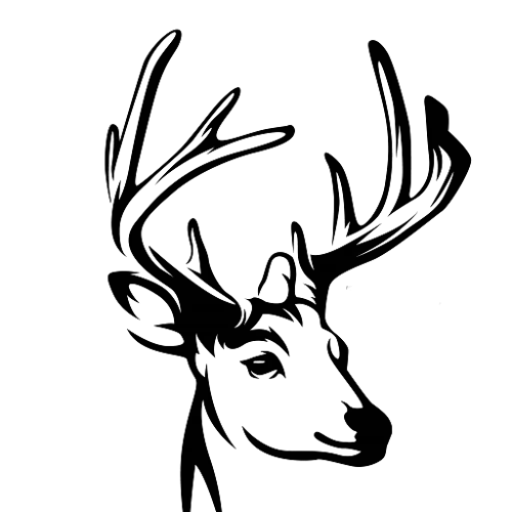 Get beauty and protection at a price you can afford all in one day. Call our experts today at 319-651-0593!
REQUEST A FREE QUOTE
Click the button below and schedule an appointment to get your FREE estimate.
Whitetail Concrete Finishing Solutions worked with our construction schedule in Wisconsin. Their bid was better than the local providers (tried 3 others), the results were excellent. We are very pleased we used Whitetail CFS!
Michael LeCount
2023-04-19
Whitetail Concrete Finishing Solutions came out to do the flooring in my basement. It looks amazing, even better than I could have expected. I would definitely recommend them for your flooring needs.
Dennis Merrick
2023-04-14
When looking to coat my garage floor, I had estimates from four or five companies. I found Whitetail and they offered free on site storage with a trailer. I have to say if I could give six stars I would, but five is all that is offered. Very professional company and Logan is very good to work with. Very responsive. And the crew that did my floor kept me updated the whole day. Highly recommend it.
I looked at several different vendors before my neighbor recommended Whitetail. I'm thrilled with the result and cannot recommend them enough if you are thinking about upgrading the look and finish of your garage. The coating is guaranteed for life and the end result was gorgeous. I'm a fanatic about cleanliness and classic car collector. The appearance of my garage is very important and these guys knocked it out of the park. Not only that, their price was lower per square foot than other vendors and they provided a storage trailer to allow us to empty our garage into while they did the work and while the finish cured. I cannot say enough about the professionalism, courtesy, and responsiveness of their owner who I dealt with directly for all aspects of the service. Hands down best guys in the business!
Jennifer Warren
2023-03-08
Loved working with them! They did a great job on the garage floor and answered all my questions and very helpful! I would highly recommend Whitetail Concrete!
The guys did an excellent job! Very professional and knocked it out in a short time!
Kristie Roberts
2023-02-20
Guys did great transforming my basement. Very friendly!! Can't wait to see how my other areas will look like. Before with brown tile and after picture. Looking forward to when I can walk on it.
Peter Schillaci
2022-04-13
Whitetail Concrete Finishing Solutions did an amazing job on my garage floor. Quick and hassle free (done over the weekend). Great pricing. Quality of finished product was better than expected. The "Coastal" flake is absolutely beautiful! Ended up selling house for 5% over asking... HUGE return!!!! Highly recommend for anyone looking to enhance their garage floor. I will definitely use Whitetail again at the next house!!!